Welcome to St. John's Primary School, Gilford
Thank you for taking time to visit our school website. We hope you will find it both interesting and informative.
Please enjoy browsing and learning more about our school community.
You may also find it useful to download our School App from the App Store - St John's PS Gilford; follow us on Twitter @stjohnsgilford or follow our Friends of St John's P.S Gilford Facebook page to keep up to date with all the latest happenings in and around our school.
Noticeboard
SUMMER SCHEME:
Our school Summer Scheme will run for three weeks throughout the summer. Children must only attend during the week they have been placed. The dates are as follows:
Week One:

28th June - 2nd July

Week Two:

5th July - 9th July
Week Three: 26th July - 30th July
The scheme will run from 9.30am to 1.30pm daily.
Suitable clothing and footwear for outside activities is essential.
Please ensure sun cream has been applied.
Children will need to bring a snack, water bottle & lunch.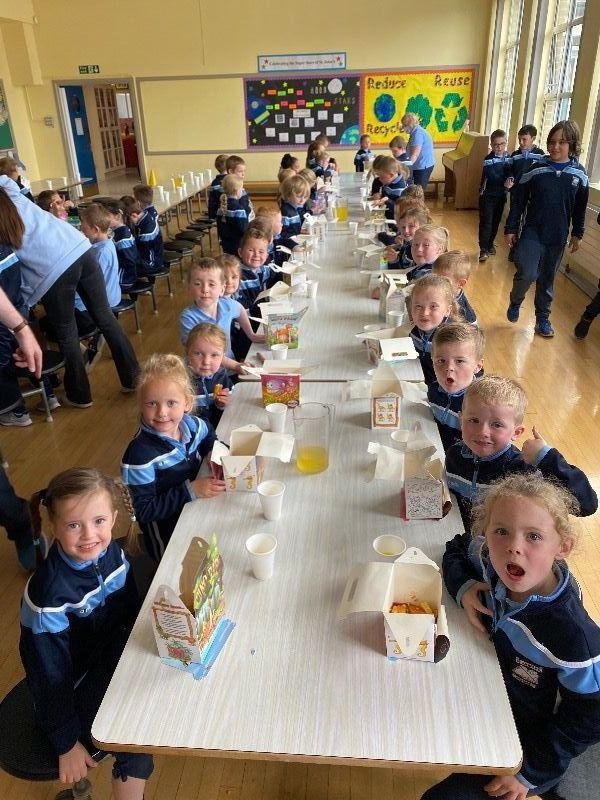 Upcoming Events...
Monday, 26th July 2021
Summer Scheme Week 3
Tuesday, 27th July 2021
Summer Scheme Week 3
Wednesday, 28th July 2021
Summer Scheme Week 3
Thursday, 29th July 2021
Summer Scheme Week 3
Download our Prospectus...
St John's Primary School, 42A Castle Hill, Gilford, Craigavon, Co Armagh, Northern Ireland, BT63 6HH | Telephone: 028 3883 1555

WEBSITE BY: SCHOOLWEBDESIGN.NET | Login